Windows server patching - How does it work?
What is patch management and why is it important?
Patching is the process of repairing system vulnerabilities which are discovered after the components have been released on the market. Patches apply to many different parts of an information system which include operating systems, servers, routers, desktops, email clients, office suites, mobile devices, firewalls, and many other components that exist within the network infrastructure.
Patch management is an integral part of systems management that includes testing and installing multiple patches to an administered computer system. This management software keeps enterprises better protected by automating the delivery of operating systems and application updates. Patch management tasks include: deciding what patches are appropriate for particular systems, keeping track of all the installed patches and ensuring that each patch is properly installed, systems testing after installation, and documenting all associated procedures.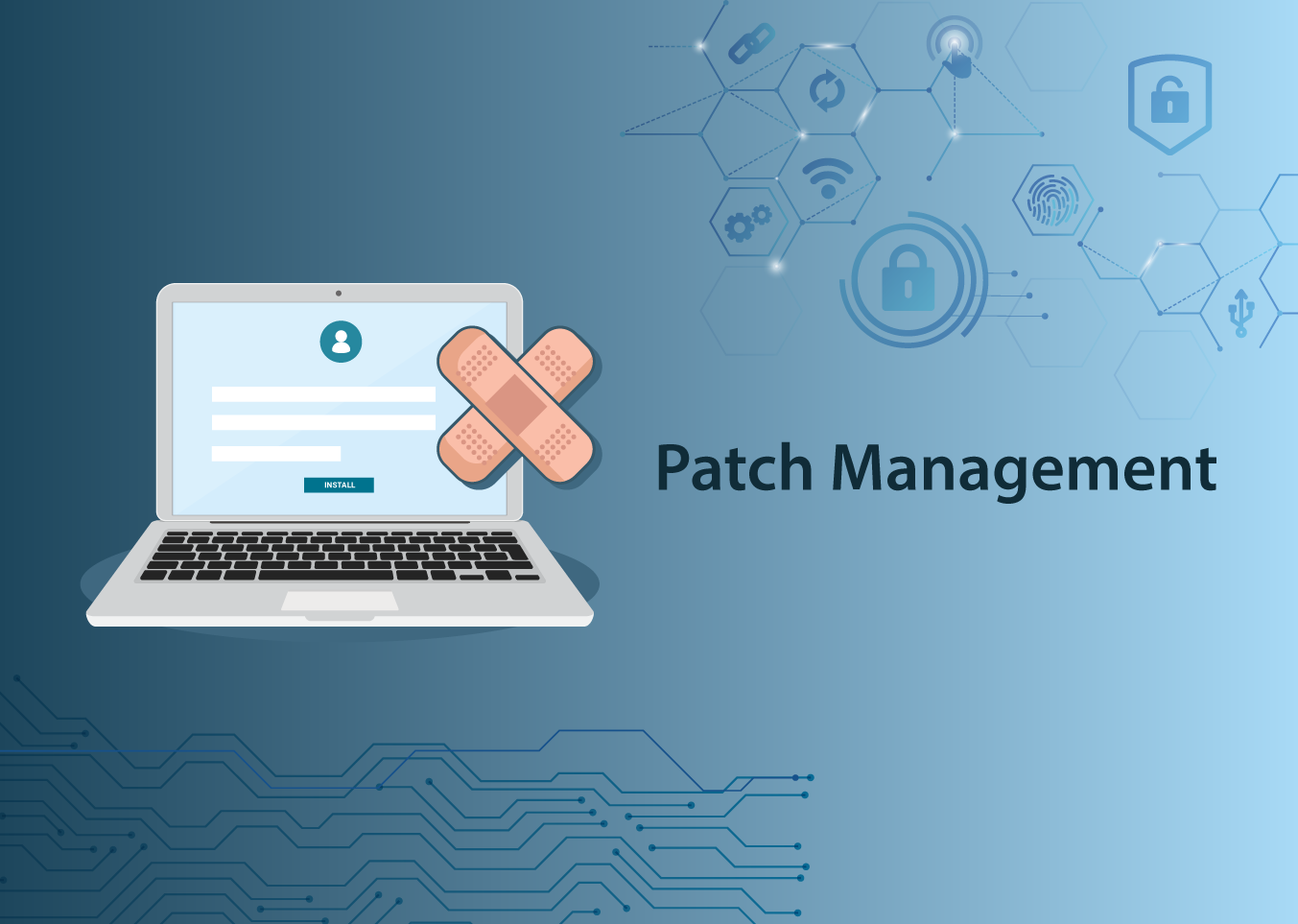 How does patch management work?
The methods, used for patch management, will vary slightly according to each company information system. Here is a general description of how a patch management system works.
Most of the companies with large infrastructure are using automated patch management systems, which allow them to speed up their update process, reduce the manpower and allow them to perform these services from a remote location.
An automated patch management system involves the installation of a client agent that allows network administrators to control patch distribution from a web-based interface. This type of system allows network administrators to configure the settings for patch distribution and generate log reports to check the status of patches.
What is Windows patch management?
Windows patch management is the process of managing patches for Windows. It includes getting software and security updates, testing and installing these updates. Those updates are necessary for running applications, drivers and operating systems in your IT environment.
Windows Patches are a set of changes to a Windows operating system or its supporting data which are designed to update, fix or improve your operating system, which also includes fixing security vulnerabilities.
Although patches are meant to fix problems, they can sometimes introduce new problems, and in some special cases, they may even break the functionality of a device or disable a device, for instance, by removing components for which the update provider is no longer licensed.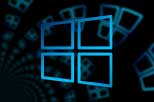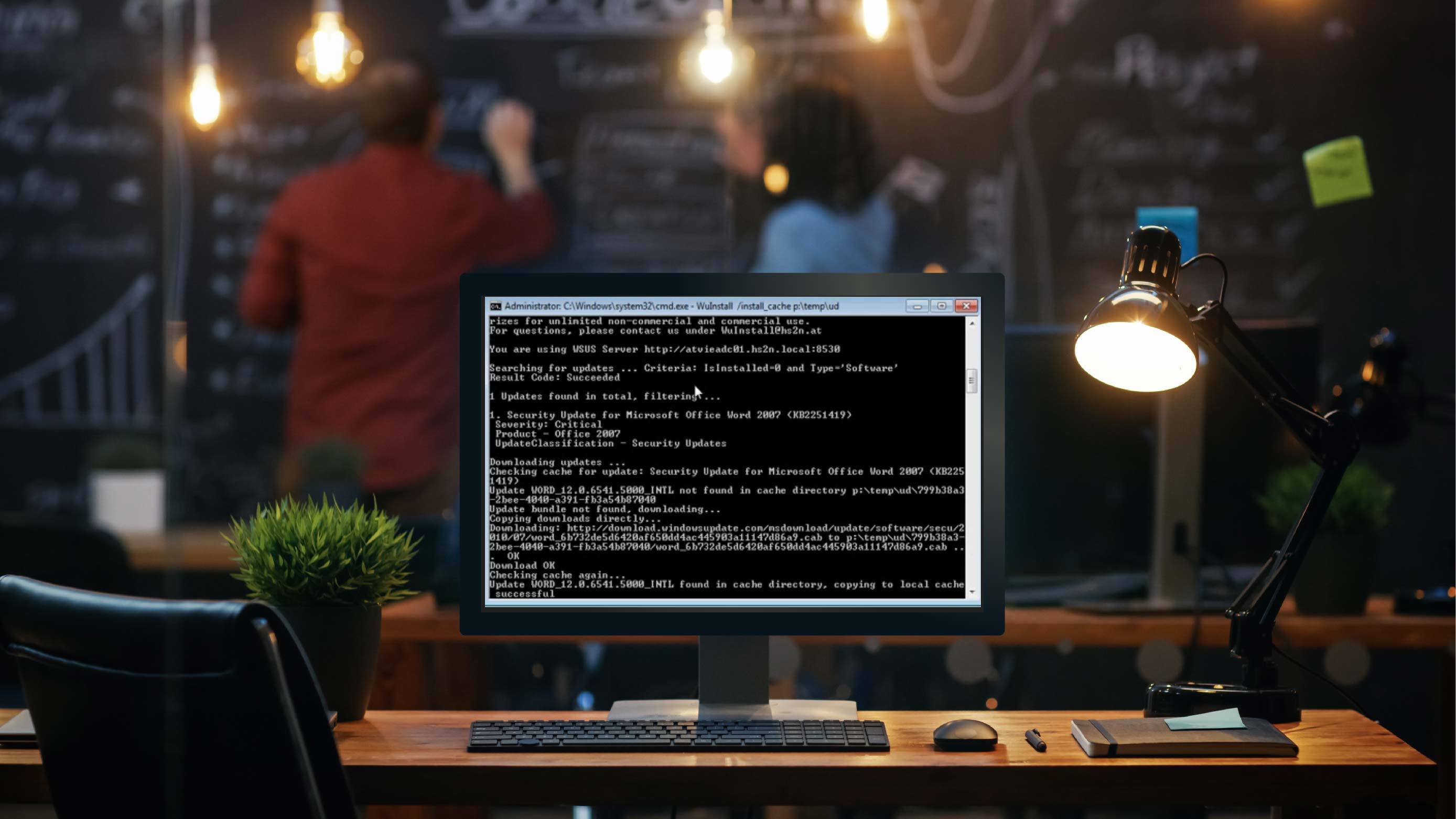 Windows patch management with WuInstall
For Windows patch management you can use the management software WuInstall which makes it possible to install Windows Updates on demand. The use of the Windows patch management software WuInstall gives you full control over the whole patching process of Windows patch management.
WuInstall is a command-line tool for Windows which enables you to install Windows updates for a certain workstation in a controlled way, by using a command-line script instead of the standard Windows update functionality. It allows administrators to update several workstations at once (e.g. run WuInstall in shutdown scripts) or workstations of users who turned off Windows Automatic Updates.
Depending on the configuration of your system, the management software WuInstall either uses the internal WSUS server or the management software uses the external Microsoft Update Server in order to look for available software updates. After that, Windows updates can be downloaded and installed. You can find more on WuInstall on our website.
Because the number of patches required on a regular basis can be overwhelming, a patch management system will make this process a lot easier and will ensure the proper preventive measures against potential threats.
Do you need more than a command line tool? Check out XEOX!