Windows patch management is an integral part of systems management. It includes getting software and security updates, testing and installing these updates. Those updates are necessary for running applications, drivers and operating systems in your IT environment. Third-party patch management enables IT to detect, download and deploy missing updates for the software of supported third-party applications in the same way they monitor and manage operating systems. Windows patch management is also the process of using a strategy and a plan of what Windows updates should be deployed to which systems at a specified time according to a schedule. The automation of the process of updating software is an important aspect of IT security. A patch manager lets you perform an audit to evaluate your patching requirements and provides you then with a patch management check-list. In Windows 10 there has come a new way of delivering updates with Windows as a service.
Patches and Windows patch management
Windows Patches are a set of changes to a Windows operating system or its supporting data which are designed to update, fix or improve your operating system, which also includes fixing security vulnerabilities. Although patches are meant to fix problems, they can sometimes introduce new problems, and in some special cases they may even break the functionality of a device or disable a device, for instance, by removing components for which the update provider is no longer licensed. An experienced IT tries to reduce the risk that Windows updates might impose. In the process of Windows patch management, IT cache data, and they test Windows patches before they install them on the actual computer system. Patch management reports track every step of the patching process. A patch manager is a software that provides the platform for the installation of updates on all servers and work stations in your enterprise.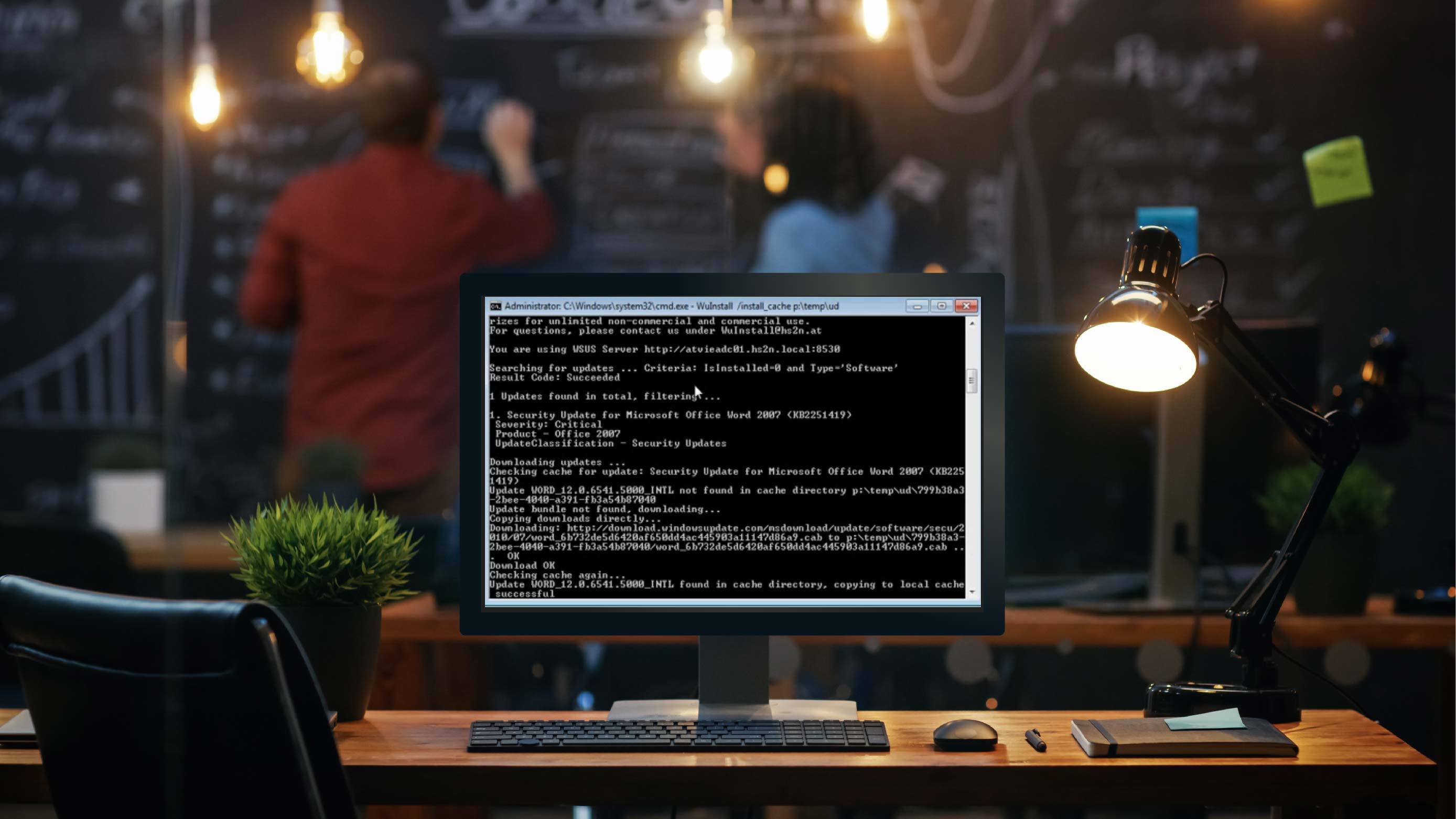 Windows as a service and patch management
Windows as a service delivers smaller feature updates two times a year, around March and September, to help address these issues. And you also get a new operating system every six months instead of every three to five years. This paradigm shift in Windows had become necessary as Windows had become more mobile. However, it poses a whole new set of challenges for IT managers on how to manage updates. There is the need to simplify this process by the use of a patch manager that allows and ensures patch deployment for machines on and off the network. The challenge is to find a single platform with integrated functions that makes it easier for the IT team to handle the patch management of the required patches in a large company.
Limitations of traditional PC patch management tools
Our users are more mobile than ever before, so as that 70% of their time is off the network. Once you start to deploy policies and patches and apps, the idea of a premise server infrastructure falls apart. Devices would have to connect to the network to have access to the caching server that have the Window updates or else they won't be having access to a patch. And still, the updates would be happening randomly on their machines within working hours, and due to limited visibility, IT would not know whether a delivered patch had been installed to a machine. With the increasing number of vulnerabilities, the main objective of organizations is to ensure 100% patch compliance status of all managed machines. Remote monitoring and patch management and cloud-based patch management make this process a lot easier for your admins.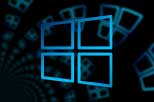 A new architecture for patch management with Windows as a service
The challenge for patch management is updating the whole server structure every six months to support the latest windows update, since the process of updating servers to support the latest update and pulling servers up and down is rather complex. A new model of patch management and a good management software, however, can lower your costs and make things more secure.
A new architecture for patch management with different branching mechanism would open an opportunity for IT to get out of the business of validating patches – deploying patches - validating patches – deploying patches and can provide the information whether any device is updated. Ideally, this should be possible by the use of a management software with the click of a button and not take the IT hours of work, and if any device subscribes to the Microsoft cloud, they would get an update as soon as the machine is connected to the internet.
Although there is a paradigm shift so that more users are off the network, people still spend a lot of time in the office, which means that due to the huge amount of data that comes with modern technologies, alongside patch management network aspects within the office still need to be considered. An answer to this challenge for patch management, when it comes to performance and bandwidth of your network, would be combining peer to peer with a cloud-based system, so that you can use a peer chain for people in the office and deliver updates through the cloud for people you are off the network.
Windows patch manager tools
In case you do not want to have IT in patch management manually check every machine whether all missing patches for Microsoft Windows have been identified, scanned and applied, you should use a patch management solution, where the entire Windows patch management process can be automated. Each patch manager might have different features. Your patch manager should also be able to allow the deployment of third party patches for running applications. A third party extension of your patch manager allows you to offer patches to close vulnerable flaws in applications that are running on your systems and to stay compliant from security threats. That way Cloud based patch management is the modern solution for a hybrid IT environment. Apart from Windows patch management, there are patch management tools for linux, UNIC and MAC. For most of the products, there is a trial version for you to try out.
Free patch manager software
With a patch manager you can create new patch management policies and different patching schedules for different groups for the various workstations and end-users in your company and also for third-party applications. ManageEngine Patch Manager Plus Free is a complete patch tool. There are various other free patch manager available for different purposes, for example Freshservice, which is a service desk API for developers, PDQ Deploy Free, a software deployment software, Comodo, which is a network security system, or ManageEngine Desktop Central, a unified endpoint management solution (UEM), just to name a few. Have a look at the various offers and see which one of the Windows patching tools works best for you. You can also get a free trial with WuInstall.
Windows server patching and WSUS patch management
WSUS patch management is a software that lets you manage and distribute updates through a management console. You can use WSUS patching to fully manage how the Windows updates that are released through Microsoft Update are distributed to the machines on your network. As an administrator, you can determine how many other WSUS servers should directly connect to Microsoft Update. You can use WSUS for centralized Microsoft patch management and for automated patch management. You can find more about WSUS on our website.
Windows patch management with WuInstall
Microsoft does not deliver a command line tool for patch management with its software updates. This is why we developed WuInstall. For Windows patch management you can use the management software WuInstall which makes it possible to install Windows Updates on demand. The use of the Windows patch management software WuInstall gives you full control over the whole patching process of Windows patch management. Depending on the configuration of your system, the management software WuInstall either uses the internal WSUS server, or the management software uses the external Microsoft Update Server in order to look for available software updates. After that, the Windows updates can be downloaded and installed. You can find more on WuInstall on our website.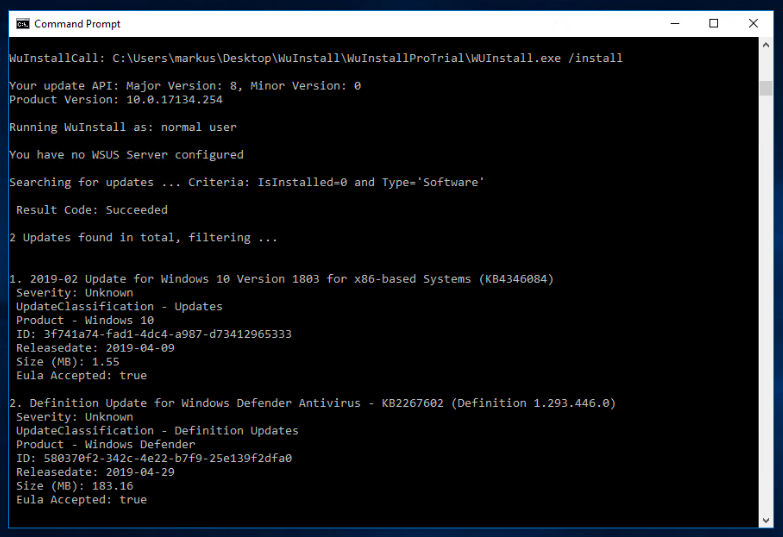 Cloud Patch Management with XEOX
XEOX Patch Management is an administrator's control over operating system, platform or application updates. It includes identifying system features that can be improved or corrected, creating those improvements or fixes, releasing the update package, and verifying the installation of those updates. XEOX's comprehensive patch management automation software saves time and improves patch compliance. With XEOX, you have full control over patching processes for the enterprise, site and all devices. Minimize your time by using automated scanning and patching capabilities and keep your endpoints secure. XEOX fills the gaps in the Microsoft operating system by constantly checking for missing patches. This is important, because without these patches you run the risk of losing the security of your devices and becoming more vulnerable to hacker attacks. If you use XEOX, this risk can be minimized.