The 5 best WSUS alternatives
Windows Server Update Services, also known as WSUS, is an integral component of Windows Server. It enables administrators to manage the distribution of updates, hotfixes, and patches released for Microsoft products. These updates are first downloaded from the Microsoft Update website and then distributed to all the computers on a network.
This way, WSUS reduce the amount of bandwidth used for upgrades, as each networked computer gets its upgrades from the WSUS Server instead of each downloading it from the Internet.
Here is a list of the 5 best WSUS alternatives:
1. SolarWinds - Patch Manager
2. ManageEngine - Patch Manager Plus
3. BatchPatch
4. Kaseya VSA
5. WuInstall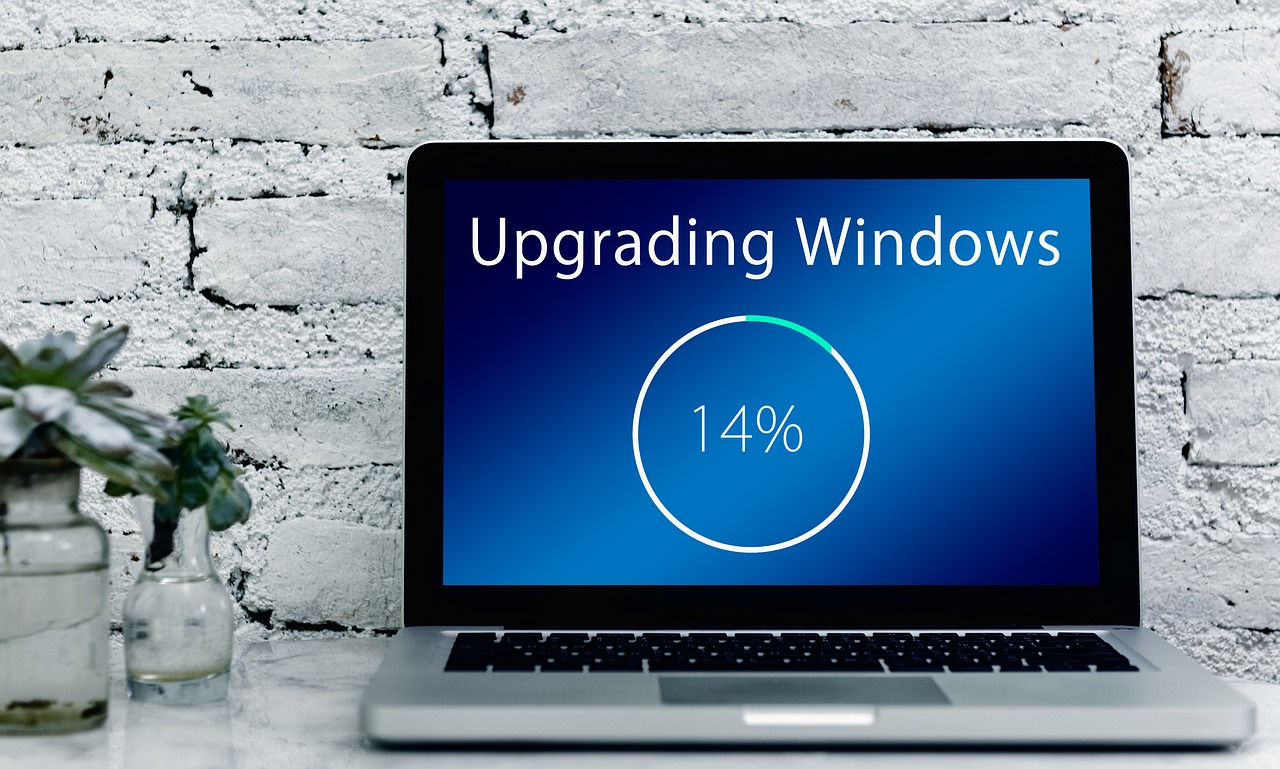 1. SolarWinds - Patch Manager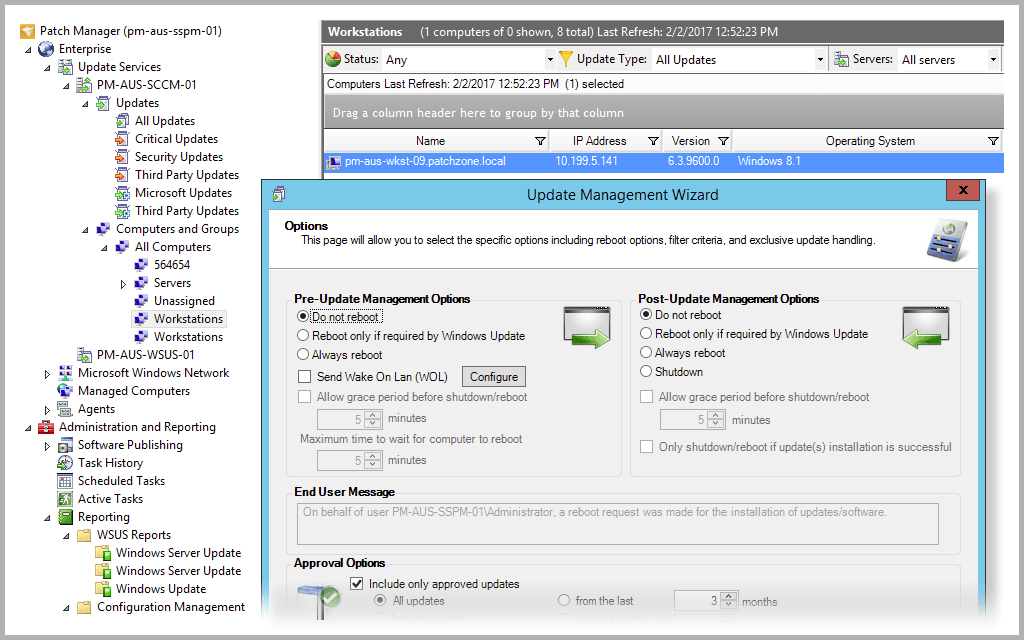 SolarWinds Patch Manager is a patch management software designed for addressing software vulnerabilities. It expands on WSUS, decrease security risks and limits service interruptions by helping to ensure that patches get applied, and controlling what gets patched and when. It also integrates SCCM monitoring to interact with agents running on Mac OS, Linux, Unix, iOS, and Android devices as well as the full range of Windows operating systems.
2. ManageEngine - Patch Manager Plus
Patch Manager Plus is part of the IT infrastructure management tools offered by the ManageEngine and it can also be integrated as a plug-in. The software for Patch Manager Plus runs on Windows and Windows Server environments. However, there are agents available that enable the system to monitor software statuses on Mac OS and Linux systems as well.
ManageEngine's Patch Manager Plus follows these six steps in its patch management process: synchronizing, scanning, downloading, testing, deploying approved patches to their respective computers, and generating reports.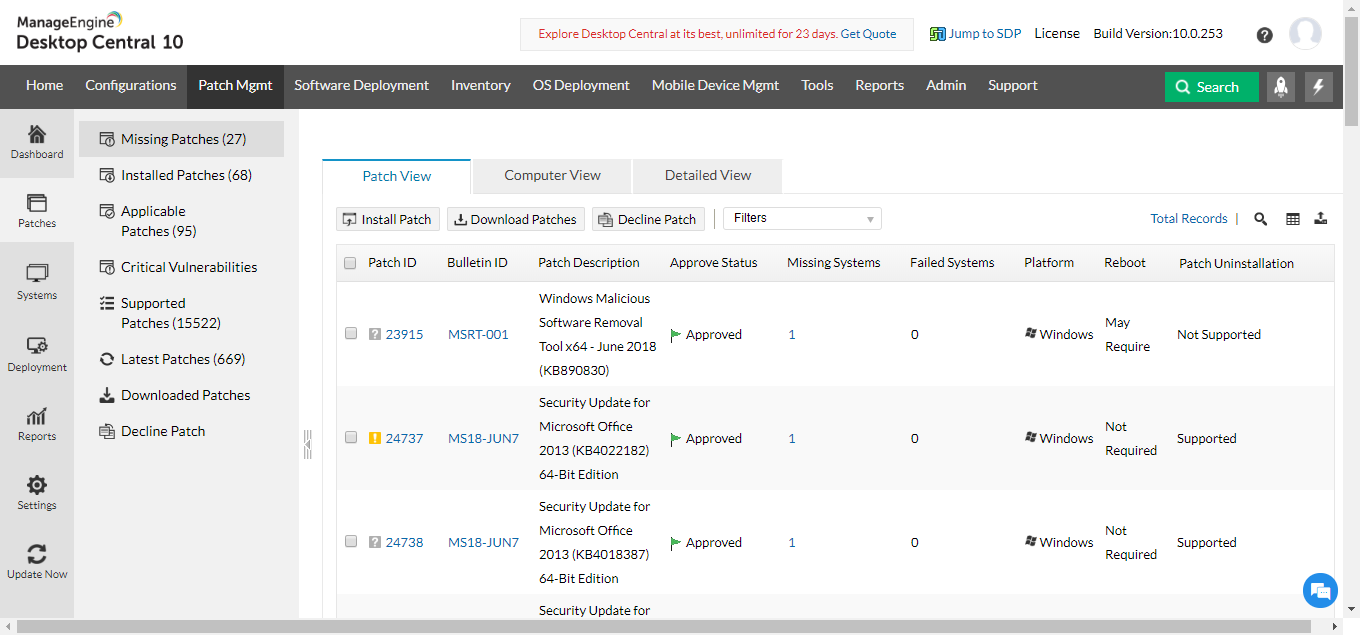 3. BatchPatch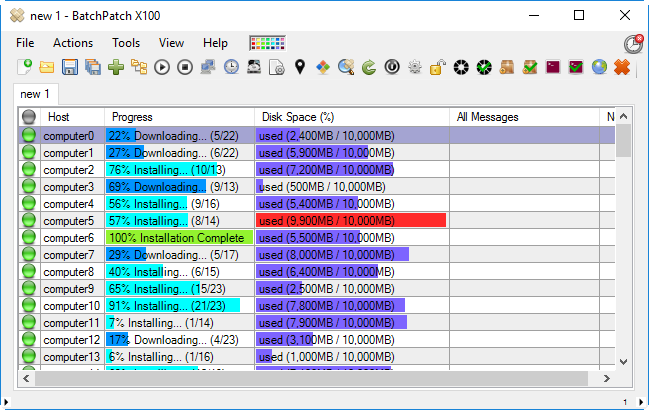 BatchPatch can work alongside the WSUS and use them for fetching and storing updates but it is also an autonomous patch management tool. It's an app that lets you load a list of computers, and then kick off the Windows update installation and reboot process on all of them, simultaneously.
BatchPatch was designed to be simple and intuitive. No installation necessary– just launch the EXE and you're ready to go! You start by loading a list of computer names, IP addresses or MAC addresses. Then highlight one, some, or all rows in the grid to perform actions on just the selected hosts. Either right-click on the currently selected rows or use the Actions menu to select an action to perform.
4. Kaseya VSA
With Kaseya VSA, you can define all aspects of your monitoring and alerting policies, and create these policies based on any and all dimensions you want – by the client, department, asset type, user – depending based on what makes sense for your business. You can also define alerts that tell you before a problem impacts an end-user. For example, monitor devices for disk defragmentation – and even set up rules to automatically defrag at a time that has the least impact on the business.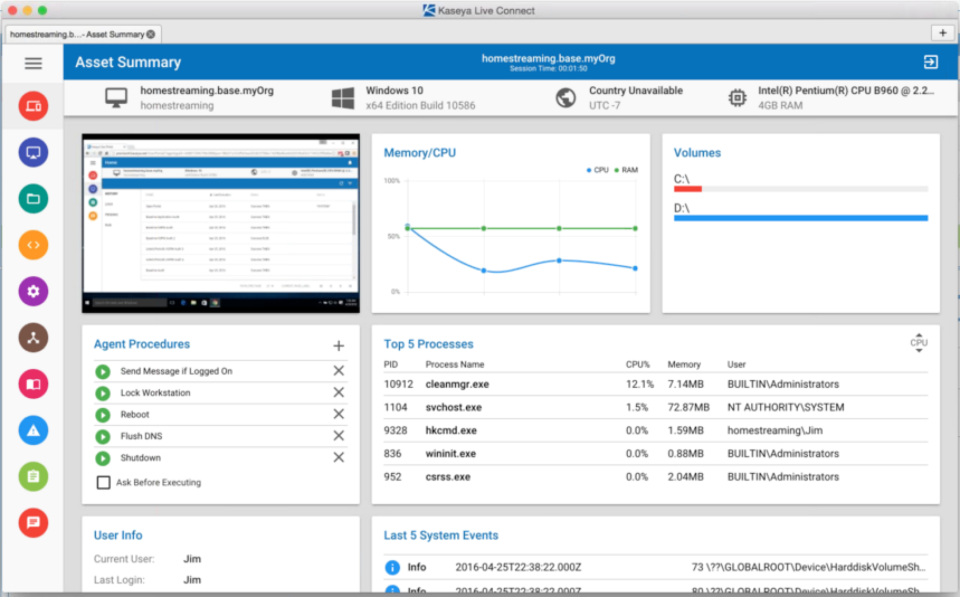 5. WuInstall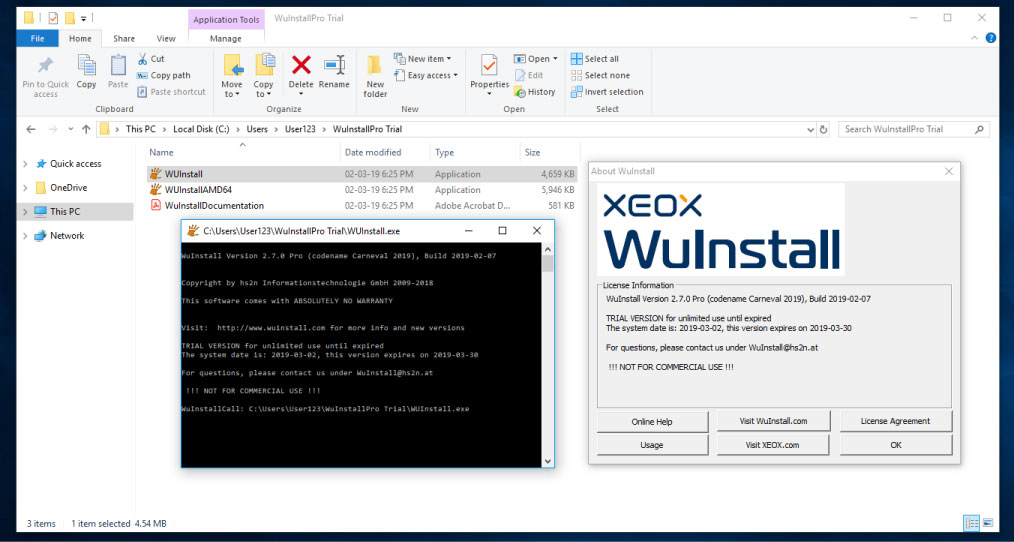 WuInstall is a command-line tool for Windows which enables you to install Windows updates for a certain workstation in a controlled way, by using a command-line script instead of the standard Windows update functionality. It allows administrators to update several workstations at once (e.g. run WuInstall in shutdown scripts) or workstations of users who turned off Windows Automatic Updates.
WuInstall uses the Windows update API and searches, either at the internal WSUS server or on the external Microsoft Update Server (depending on system configuration), for currently available updates for the certain workstation. The tool downloads and/or installs the found updates.
Do you need more than a command line tool? Check out XEOX!