Install Windows 10 Feature Upgrades 1803/1809 unattended with WuInstall
Now the time-consuming process of upgrading to the newest Windows Version is as easy as ever because withWuInstall's new feature you are able to install the "big" Windows 10 Feature Upgrades (1803/1809) from the command line (or from your scripting engine or a deployment tool). The process is exactly the same as to install the Monthly Security Updates.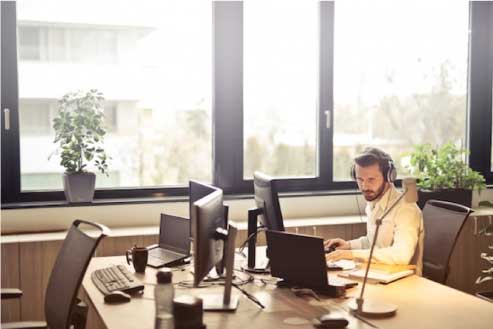 Installing a Windows Feature Upgrade is always a process that takes away important work time. Even though you are still able to work while it gets downloaded, you don't want to work on important files in case Windows decides to just start the installation and shut down your computer.
Then when the download is finally completed the installing process begins, which means it is better to go home now considering the time it will take. But since there needs to be a user interaction this isn't even possible. Also, this has to be done on every single client and server.
To start the upgrade from the command line is a feature that is unique to WuInstall, which means you will not find any other tool that creates the ability to install these kinds of upgrades without user interaction. WuInstall will save you and especially big companies many hours of useless but non-neglectable work. Furthermore, it can be done at the time you choose, preventing a disruption of the work process.
The new feature is automatically executed on new Windows 10 Clients and Servers Compatible from Windows 10 Clients: /1507/1511/1607/1703/1709/1803/1809 and Servers: 2016 and 2019.
Here is an example of a simple WuInstall command line:
Wuinstall.exe /install /show_progress /logfile wuinstall.log /xmlout wuinstall.xml /match "feature"
Do you need more than a command line tool? Check out XEOX!